Best Tablet Deals for May 2018
Best Tablet Deals: Get the very best tablet deals the internet has to offer, hunted down by us, for you.
When Apple first launched its iPad the tablet looked cool but seemed like something that you could do on a computer. Then people used them and a whole new product range was born. Tablets offer, by far, the best and easiest way to browse the web and thanks to apps you can do a whole lot more, too.
From streaming movies and playing games to checking in on social media, or even doing work, tablets let you do it all with a big clear screen. They're also light and powerful enough now to go anywhere with you, keep going all day and fit into most bags, too.
Which tablet is best? You've got Apple's iOS iPads, a whole host of Android-based tablets, and then the Fire range from Amazon, too. These all serve a range of purposes and hit different price points.
If you're only looking for a device to browse the web and watch Netflix, practically any tablet will do. It's the more specialist uses, like graphic design that might require something more particular like the iPad Pro.
We've scoured the web and rounded up some of the best tablet deals available from retailers like Amazon, Currys, Argos and John Lewis so you don't end up dishing out more dosh than you need to.
---
All prices were correct at time of publication but are subject to change at any time. Act fast if you don't want to miss out.
Best Tablet Deals – Amazon
Best Tablet Deals – Argos
Best Argos Tablet Deals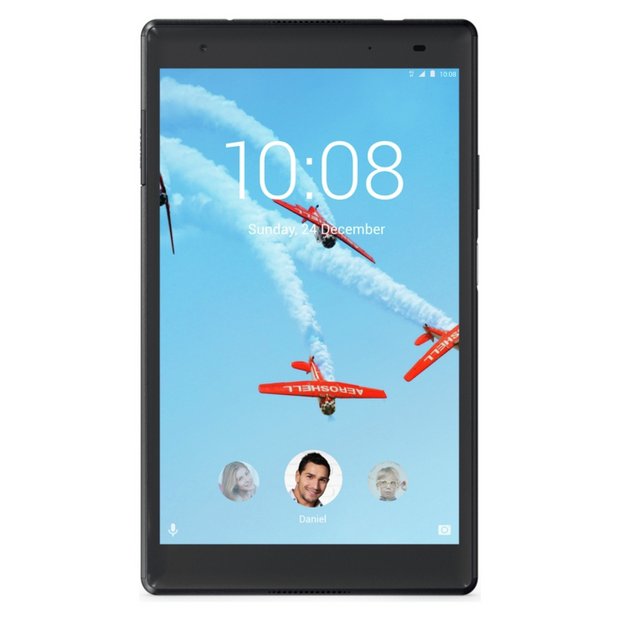 This portable 8-inch Full HD tablet dishes out portability with power thanks to a Qualcomm Snapdragon octa-core CPU, 3GB RAM and 16GB storage plus microSD expansion. There's also 8MP and 5MP cameras and Android 7.0 OS.
View Deal
Buy fromArgos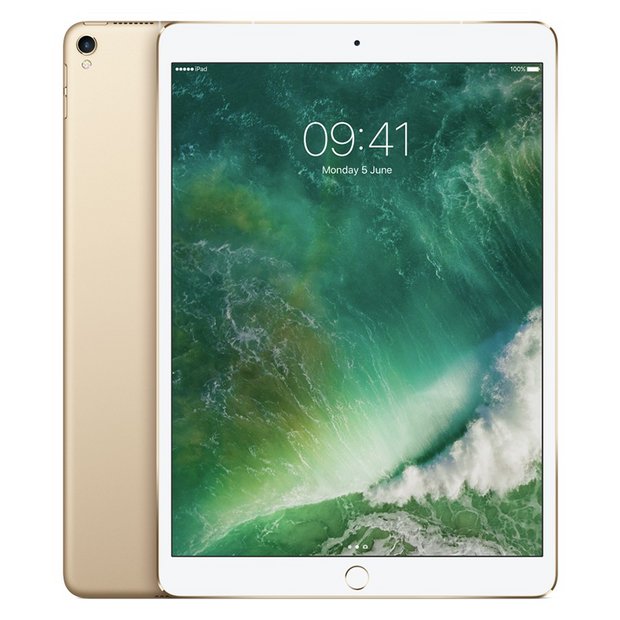 The Rose Gold version of the mighty iPad Pro with a 10.5-inch Retina display is pretty special. This model comes with a hefty 256GB of storage for those that need a little more room but still want that A10X Fusion chip and long battery life combination.
View Deal
Buy fromArgos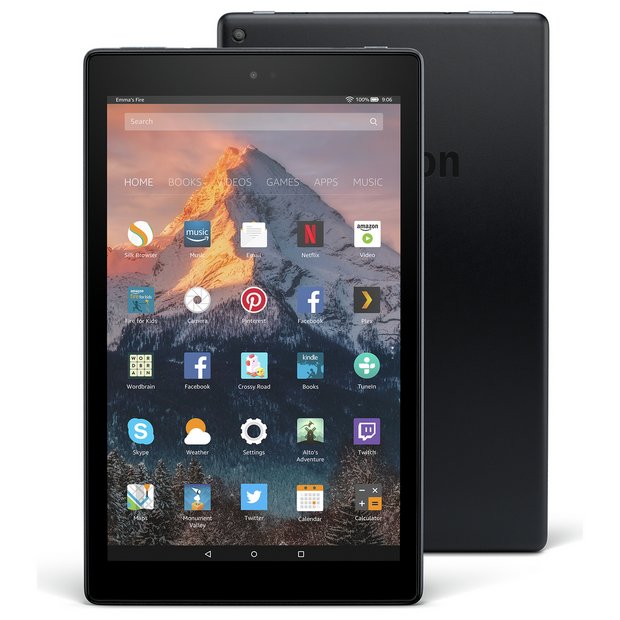 Save a tenner on an already well-priced tablet for the specs. You get a hefty 10-inch Full HD display, octa-core MediaTek processor and 2GB of RAM with 64GB storage and microSD expansion plus Fire OS 5.3.5.
View Deal
Buy fromArgos
Best tablet deals – Currys
Best Currys Tablet Deals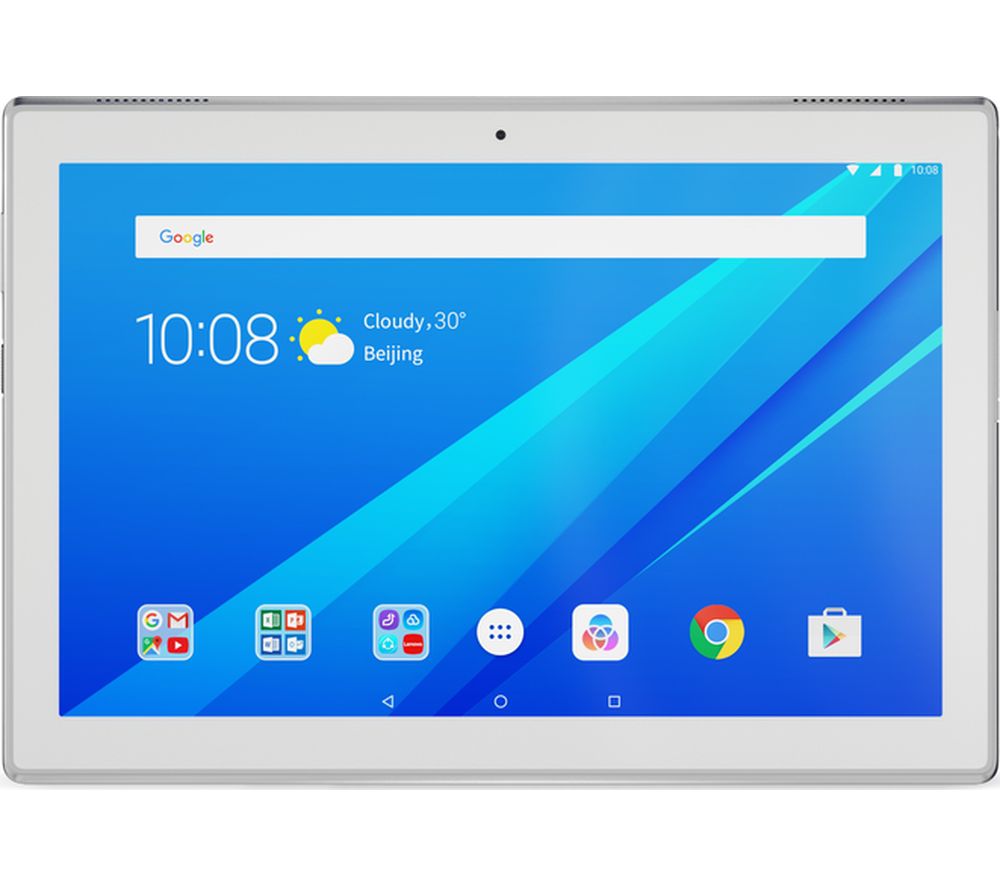 Lenovo offers an affordable way to get a big screen tablet, in this case a 10.1-inch screen. This is backed by Qualcomm processing, 2GB of RAM and 16GB storage plus Android 7.0.
View Deal
Buy fromCurrys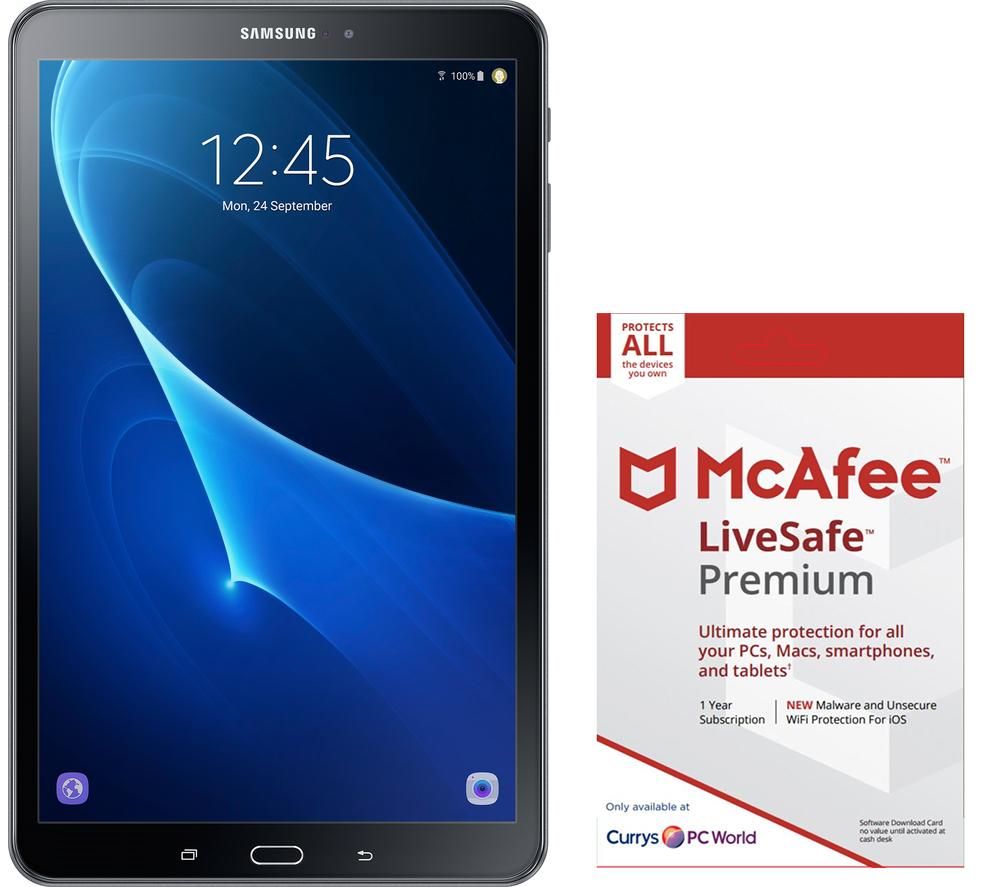 This Samsung tablets comes with a Full HD display on that sizeable 10.1-inch screen.This is backed by Android 6.0, a hefty 13 hour battery life and microSD expansion storage. Currys is throwing in McAfee LiveSafe Premium too, where you make that saving.
View Deal
Buy fromcurrys
Best Tablet Deals – John Lewis
Best John Lewis Tablet Deals
Get the iPad with a 9.7-inch Retina display and A9 processor for less, since it's the 2017 model. That still means the latest iOS 11, Touch ID and 10 hour battery, just without costing you quite so much.
View Deal
Buy fromJohn Lewis
Best tablet deals – Tesco
Best Tesco Tablet Deals
Lenovo make high quality Windows tablets, there's no denying it. This model, complete with smart hinge system is no exception as it works as a tablet and a Windows 10 PC. Complete with Intel Atom quad-core processor, 10.1-inch Full HD touchscreen and 12 hours of battery, you a lot for your money.
View Deal
Buy fromTesco Direct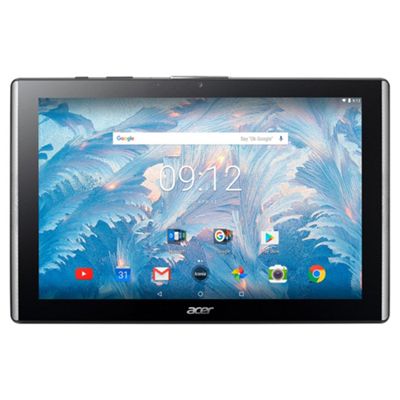 Get a big Full HD 10-inch screen Android tablet for less with this deal. You also get a quad-core MediaTek processor, 2GB of RAM, 32GB storage and a 9 hour battery life using this Android 7.0 toting tablet.
View Deal
Buy fromTesco Direct
---
Want more Trusted Reviews deals?
How about these:
Have you seen any other tablet deals? Let us know @TrustedReviews.