Best Laptop Deals UK: Cheap laptops for May 2018
Best Laptop Deals: We've sifted through hundreds of top laptop discounts to find you the the ones that will genuinely save you money and won't require you to wait until Black Friday. These are our laptop experts' hand-picked bargains.
There's a dizzying array of laptop models available, ranging from budget-friendly low-powered options to souped-up gaming laptops with major high-end specs. Regardless of what you're looking for, there's always great deals going on laptops. But the only problem is picking out the right choices.
That's where we come in. Our team of experts know a thing or two about laptops and spotting a great deal. So we've rounded up all of the best choices below across the UK's biggest retailers.
All deals were correct at time of publication. Prices are subject to change so act fast if you want to snap up a bargain.
---
Best Laptop Deals – Currys
Finding a deal in Currys is easy; the store has dozens of computing products on some sort of offer every single week. Finding one that's truly great value is a little harder. We've scoured through its listings and hand-picked the very best. Currys is also offering £20 off Microsoft Office when you buy any Windows 10 laptop, sweetening its deals further.
---
Best Laptop Deals – Amazon
With so many products on Amazon, it can sometimes be difficult to work out what's a good deal and what's not. Fear not, these four top-notch discounts are legitimate money-savers.
---
Best Laptop Deals – Argos
Argos might not be known for its computing sales, but we've seen this retailer offering the best price on great laptops countless times in the past. Here are our picks of the moment.
---
Best Laptop Deals – John Lewis
John Lewis price matches other retailers like-for-like, although in the world of laptops this is easy to avoid since this retailer sells various laptop specifications that are exclusive to its own store shelves. You also get a 2 year warranty on many models, too, which helps John Lewis stand apart.
Best John Lewis Laptop Deals
This gaming machine packs a quad-core AMD Ryzen processor and an 8GB AMD Radeon RX 580 graphics card for triple-A gaming at Full HD resolution. Not only that, it comes with a large 256GB SSD and a 1TB hard disk for all your games, and the extreme ROG STRIX styling you'd expect from Asus. This offer is on clearance, so get in quick.
View Deal
Buy fromJohn Lewis
This offer applies to the grey and blue models of this 15-inch laptop. With a Core i3 processor, Full HD screen and 1TB hard disk, this laptop ticks all the boxes for a family or home laptop that'll face the rigours of surfing the web and working on documents.
View Deal
Buy fromJohn Lewis
The same offer as above, but with a higher-spec model with a faster Intel Core i5 processor. This model is a better bet if you're planning on doing tasks like editing photos, as the faster processor will help you get things done faster.
View Deal
Buy fromJohn Lewis
---
Best Laptop Deals – Very
If you're after a gaming laptop, Very has a great deal on a powerful Acer Predator.
Best Very Laptop Deals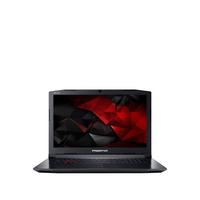 This is a great discount for a well-specced gaming laptop with a big Full HD 17.3-inch display, plenty of storage and a powerful graphics card.
View Deal
Buy fromVery
---
Want more Trusted Reviews deals?
How about these:
Have you seen any other amazing laptop deals? Let us know @TrustedReviews.