Best Soundbar Deals for June 2018
Best Soundbar Deals: If you're tired of not being able to hear the dialogue from your flatscreen TV's miniscule speakers, you want a soundbar and one of these tasty discounts will fix you right up.
There's nothing worse than missing an all-important piece of dialogue or not feeling the impact of impressive explosions in your favourite films. More often than not it's because of the speakers on your flatscreen TV.
While the move to thinner TVs has been great for cutting down size and wall-mounting – no one wants to go back to big fat CRTs after all – having such little space for speakers is a real detriment. Putting it simply, speakers need room to deliver impactful sound through mere physics, so razor thin TVs are always going to struggle.
That's where soundbars come in. These dedicated speakers really improve the audio quality from your TV while still not taking up that much space. More advanced models can include high-end features like Dolby Atmos for an even more cinema-like experience.
---
Jump to:
---
You also have different speaker arrangements, from the classic 2.1 – which typically includes two speakers in the soundbar and then a separate subwoofer – to more advanced models that can go all the way up to 7.1, packing in lots of audio separation to make dialogue clearer and a wider soundstage for a more immersive experience.
A soundbar is a must-buy for anyone looking to improve the quality of their home entertainment system, and thankfully it's not hard to pick up a soundbar for cheap. Many models can be wall-mounted just like your TV, too, helping cut down clutter and leave your room looking neat and sophisticated.
As well as soundbars, there are also soundbases, too. These are speaker platforms that can sit underneath your TV that can likewise seriously improve your home cinema experience.
While you often see soundbars (and soundbases) on sale in Black Friday and Amazon Prime Day, you can often find them on sale throughout the year. Here are the best cheap soundbar deals available right now, broken down by the UK's biggest retailers.
All prices were correct at time of publication but are subject to change. If you spot a deal you want, be sure to snap it up before it goes.
---
Best Amazon Soundbar Deals
Amazon is always a great source of soundbar deals especially if you're an Amazon Prime member because some deals are exclusive to subscribers. Luckily you can always sign up for a free trial to take advantage of these deals and nab yourself next day delivery.
Best Amazon Soundbar Deals
---
Best John Lewis Soundbar Deals
John Lewis not only price matches its competitors but it also gives you 2 year warranties on many of its soundbars to help set it apart.
Sign up for the newsletter
Get news, competitions and special offers direct to your inbox
Best John Lewis Soundbar Deals
This soundbase model slips effortlessly underneath your TV or onto a shelf and ups the 'wow factor' of your TV sound. This soundbase has a pair of subwoofers to really give your films some oomph. John Lewis provides a 2-year warranty to round off a great choice.
View Deal
Buy fromJohn Lewis
A compact and attractive soundbar that complements your TV while bolstering its sound. This includes 160W of power and a wireless subwoofer you can conveniently hide away out of sight. This model also includes wireless Bluetooth connectivity. Includes a fantastic 2-year warranty.
View Deal
Buy fromJohn Lewis
Canton is a brand synonymous with high-end audio, so it's little surprise it makes a fantastic-sounding soundbar. This model includes clever features like 'Hotel mode' so you can limit the maximum volume so no one can annoy the neighbours.
View Deal
Buy fromJohn Lewis
---
Best Currys Soundbar Deals
Currys has regular sales event and more often than not include some great discounts on a range of soundbars fit fo every budget.
Best Currys Soundbar Deals
---
Best Argos Soundbar Deals
Right now, Argos is a good bet if you want a soundbar for cheap as it's got some great budget-friendly options. Argos is a good shout if you collect Nectar points, too, as you can not only collect them on your spend, but you can also spend your Nectar points at the retailer to save some money.
Have a look at the Nectar site to see what offers are currently available as there are occasional double point incentives.
Best Argos Soundbar Deals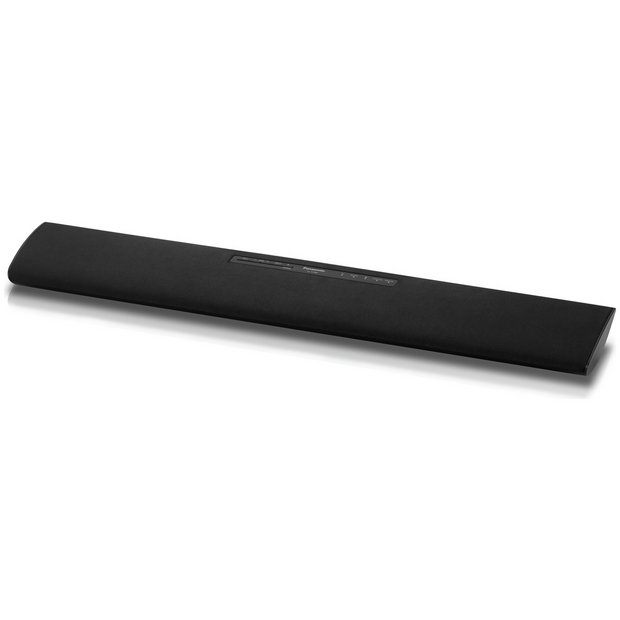 This budget-friendly option from Panasonic is great because it also includes Bluetooth connectivity. This means you can play audio off another device like a phone or tablet, as well as connecting to your TV through its optical connection.
View Deal
Buy fromArgos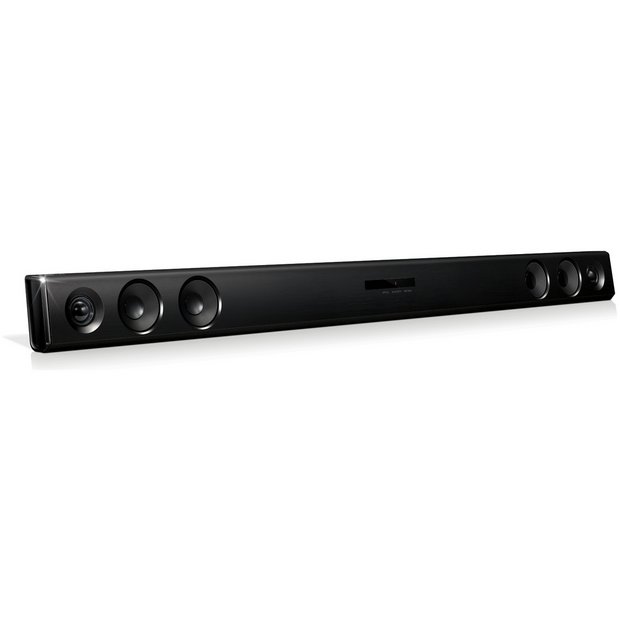 This LG soundbar delivers a respectable amount of power for not a lot of money. It also includes Bluetooth and connects through a simple optical cable.
View Deal
Buy fromArgos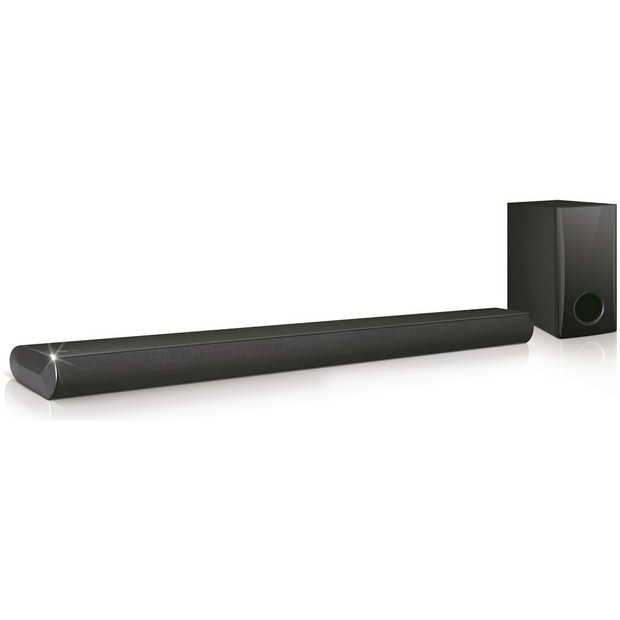 If you stretch a little further you not only get a little more power output but also a subwoofer to deliver more bass emphasis. All for a still very budget-friendly price.
View Deal
Buy fromArgos
---
Want more Trusted Reviews deals?
How about these:
Seen any other great bargains? Tip us @TrustedReviews.