Best PS4 Deals and PS4 Pro Deals for May 2018
Best PS4 Deals: If you're in the market for a new PS4, we've rounded up the best deals going for Sony's console.
The PS4 is the best-selling console of the current generation with an incredible line-up of first-party exclusives, massive library of games, as well as the ability to dive into the world of virtual reality thanks to PlayStation VR. Plus, if you want your games with a little bit more horsepower, there's the PS4 Pro for that 4K beauty.
---
Jump to: Which PS4 to buy?
---
We've trawled all the best online retailers to round up the best PS4 deals going for the PS4, PS4 Pro, PSVR and even a few of the latest and greatest games so there's a bargain here for you. Right now, there are some sensational PS4 bundle deals with great games like Gears of War.
Whether you're looking to jump into the world of Sony's home console for the first time, upgrade to more powerful hardware, or just get lost in a brand-new virtual world, there's a discount somewhere on the internet waiting to save you some pennies.
For those who are looking to grab a console, be sure to check out our Best PS4 Games list once you've made your purchase so you know the must-buy games to go alongside your shiny new machine, too.
Related: Upcoming PS4 Games
Best PS4 Deals – Playstation 4 Pro
The PS4 Pro is the most powerful PS4 console you can buy. While not a true next-gen machine, nor a massive upgrade over its sister machine like the Xbox One X is over the Xbox One S, but it's still capable of delivering stunning 4K gaming thanks to some ingenious under-the-hood wizardry.
Plenty of PS4 games also offer PS4 Pro support, delivering either improved resolution, framerate or both.
While the PS4 Pro has tended to remain steadfast with retailers at its £349 RRP, there are some stonking bundles you can grab if you shop around.
Below are some of the best around right now.
Best PS4 Pro Deals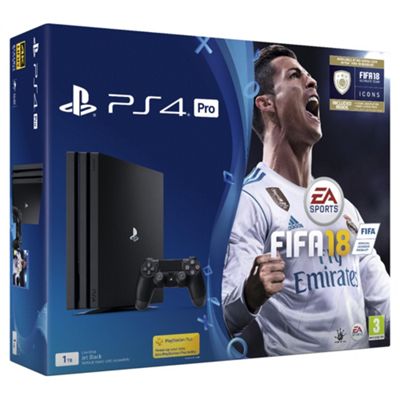 ---
Best PS4 Deals – Playstation 4
Best PS4 Deals
This is a fantastic bundle that includes God of War, a newly released game and one thats critically acclaimed at that. You also get two other great games and a NOW TV bundle. A superb deal.
View Deal
Buy fromGAME
FIFA 18 is a super-addictive game thanks to its incredible Ultimate Team mode, and with this bundle not only do you get the game, but also a bunch of stuff to give you a head-start. This includes the larger 1TB PS4.
View Deal
Buy fromAmazon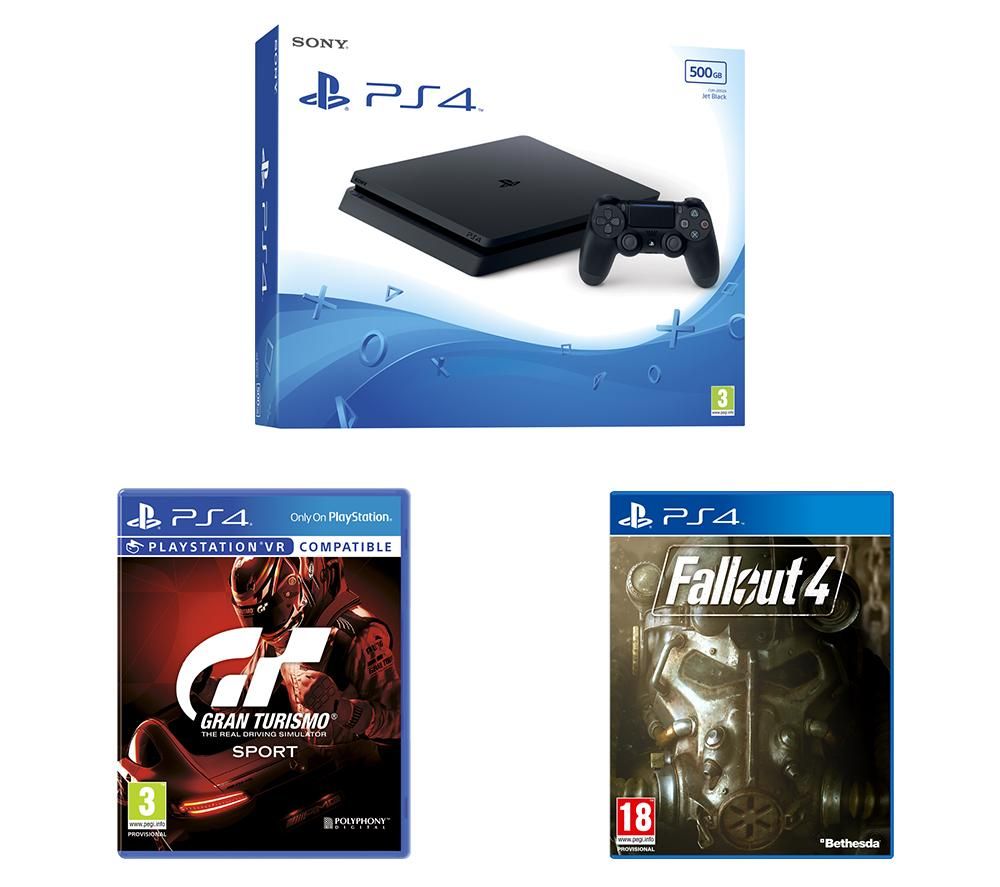 A bargain price for a PS4 with two excellent games that will keep you entertained from the start.
View Deal
Buy fromCurrys
---
Best PS4 Deals – PSVR
Best PSVR Deals
A great bundle that includes the Playstation Camera and a copy of the excellent Resident Evil 7, which has full support for PSVR. Don't blame us if you find it too scary, though...
View Deal
Buy fromGAME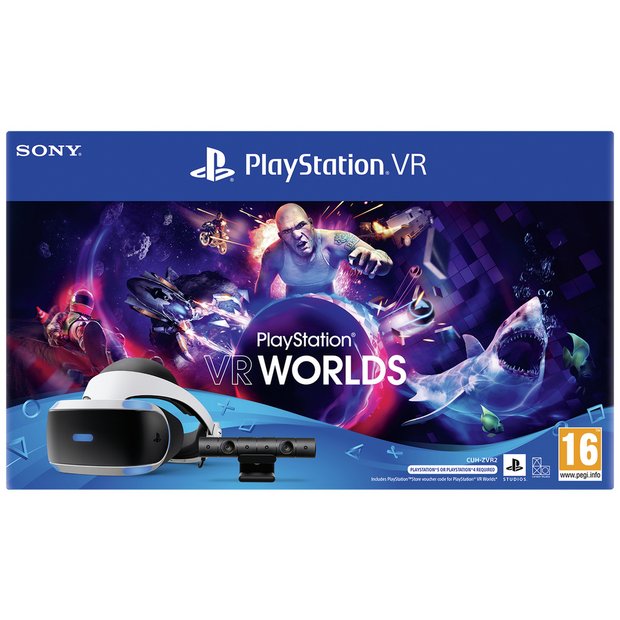 This is a great deal as it includes PlayStation VR Worlds and the PlayStation Camera. Plus, if you fancy it, you can throw in DOOM VFR for £10 extra. It's a great showcase for VR gaming and bundles of fun.
View Deal
Buy fromArgos
---

Best PS4 Deals – Games
Buy from Amazon: Star Wars Battlefront 2 –  £24.85
Electronic Arts and DICE have dropped a new update for Battlefront 2 and it's less than £25 right now.
Buy from John Lewis: PS VR Aim Controller with Farpoint – £49.99
If you've bagged yourself a bargain PSVR, you'll want some games to go with it. This includes the super-fun Farpoint and an Aim Controller.
Sign up for the newsletter
Get news, competitions and special offers direct to your inbox
Buy from Amazon: Witcher 3 GOTY – £23.40
One of the best games ever made is yours for less than £25. Can't say much more than that.
Buy from Amazon: Fallout 4 – £9.49
Fallout 4 is an enormous RPG, one that you could literally spend hundreds of hours lost within exploring a beautiful world. Hundreds of hours of gameplay for less than the cost of a Nando's seems like a bargain to us.
---
Which PS4 should I buy?
For those still undecided about which console is right for you, check out our PS4 Pro vs PS4 article to make sure you're fully informed about the differences between the two consoles beyond the price point. Also you'll find out whether or not you'll be getting the full benefits of the additional power of the Pro, both with a 4K and 1080p TV.
Both the PS4 Pro and PS4 support HDR, so if you have a TV capable of HDR output, this is something that you'll enjoy no matter which console you'll buy. Unfortunately, neither console offers a 4K Blu-ray player, so if this is something you're looking for, you'll either have to shell out for one separately, or maybe look at buying an Xbox One X, as that's the only home console that includes one.
---
How about these:
Found a good PS4 deal? Let us know @TrustedReviews and share the bargains.